Air Purification Systems
As part of our new initiative, Disinfect & Protect, Creative Bus Sales has partnered with Plasma Air and ProAir to introduce new, easy-to-mount air purifying units in multiple capacities. These units are ideal for all types of buses including school, commercial, paratransit, tour and city transits.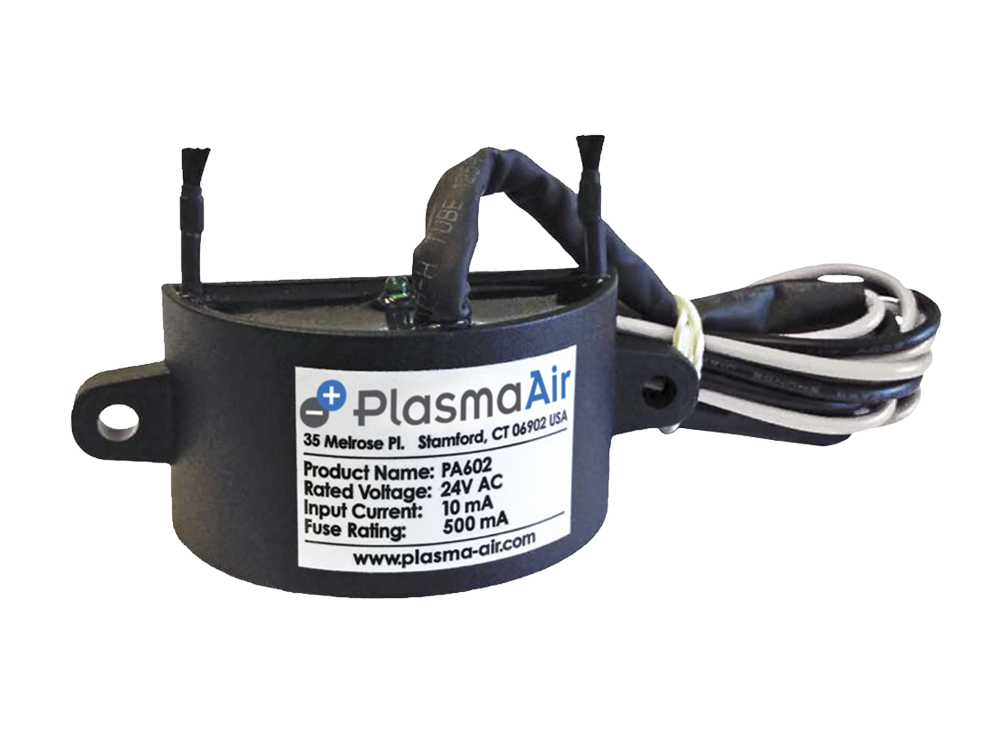 PlasmaAir 600 Series
HVAC Bipolar Ionization
This self-contained unit is installed at the blower inlet of an air handling unit — dispersing bipolar ions through the duct system and purifying the air without harmful byproducts.
Plasma Air Ionization is proven to reduce coronavirus surrogate MS2 Bacteriophage by 99% in 10 minutes
Inhibits growth of viruses, bacteria, and mold by robbing the cells of life-sustaining hydrogen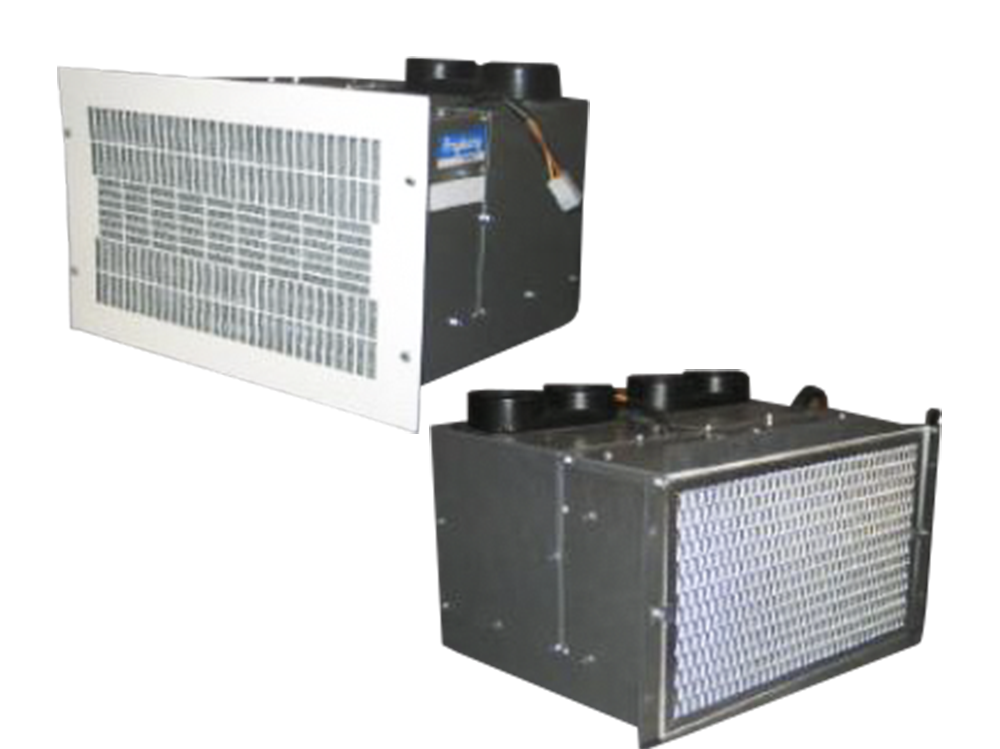 ProAir HEPA-1
HEPA Filter (Optional UV Light)
This filter unit is designed to be mounted under a seat, on the back wall of the vehicle, or on the ceiling with an enclosure.
Mini-Pleat HEPA Filter (95% DOP Rated) and MERV 8 Pre-Filter
Single or Dual Blower Options

ACH: 26 – 52 in 600 cu ft
System Capacity: 15 – 30 Passengers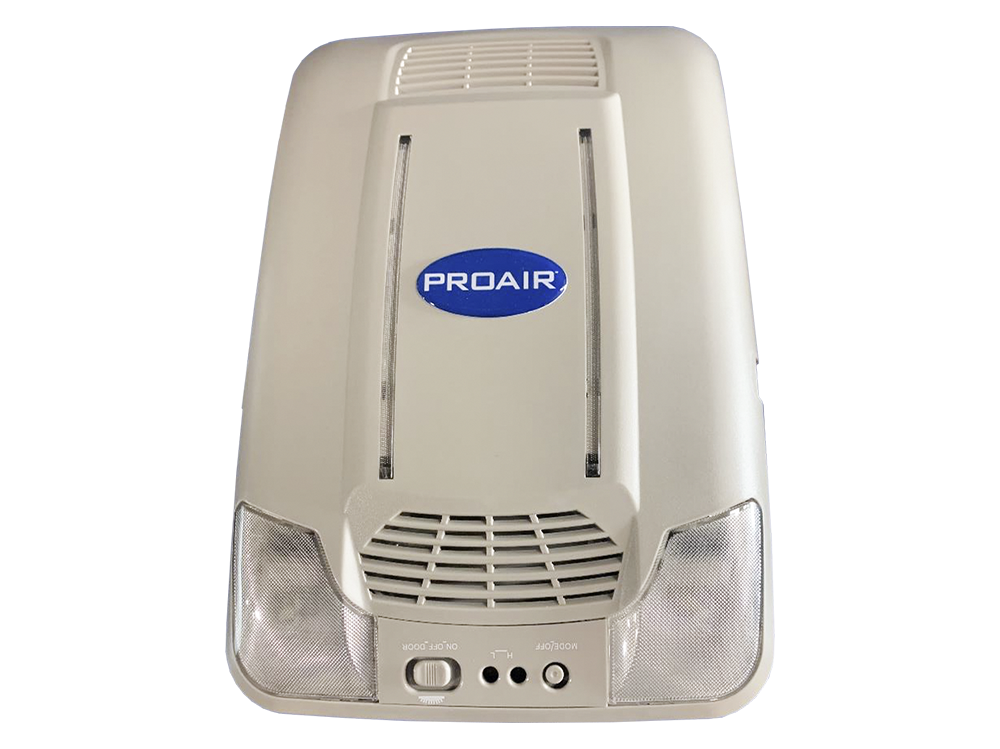 ProAir HEPA-2
HEPA Filter + UVC Light + Photocatalyst
This low-profile unit is ceiling or wall-mounted in the vehicle to allow air to cycle through the unit at low CFM which filters the air as it passes through.
Simple Installation
Photocatalyst captures the UVC light from the lamp, concentrating it and acting more effectively to kill viruses, bacteria and odors.
Recommended Units by Capacity:

1 Unit: Up to 10 Pass.
2 Units: 10 – 20 Pass.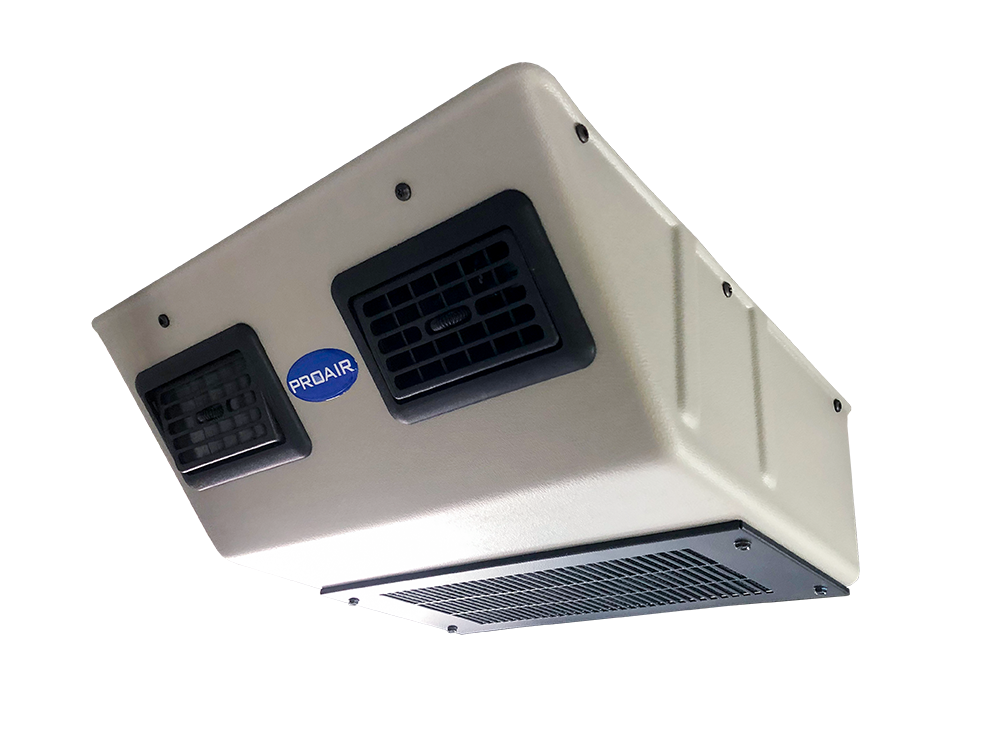 ProAir HEPA-3
HEPA Filter (Optional UVC Light)
This new midrange unit is easy-to-mount and ideal for a variety of applications.
High-Capacity, 3.56" Thick, True HEPA MAX Filter (99.99% Efficiency to 0.3 Microns)
MERV 4 Pre-Filter to Protect the Long Life MAX Filter
Dual Fan Blower for Maximum Air Exchange
ACH: 8 – 9 in 21ft Cutaway Bus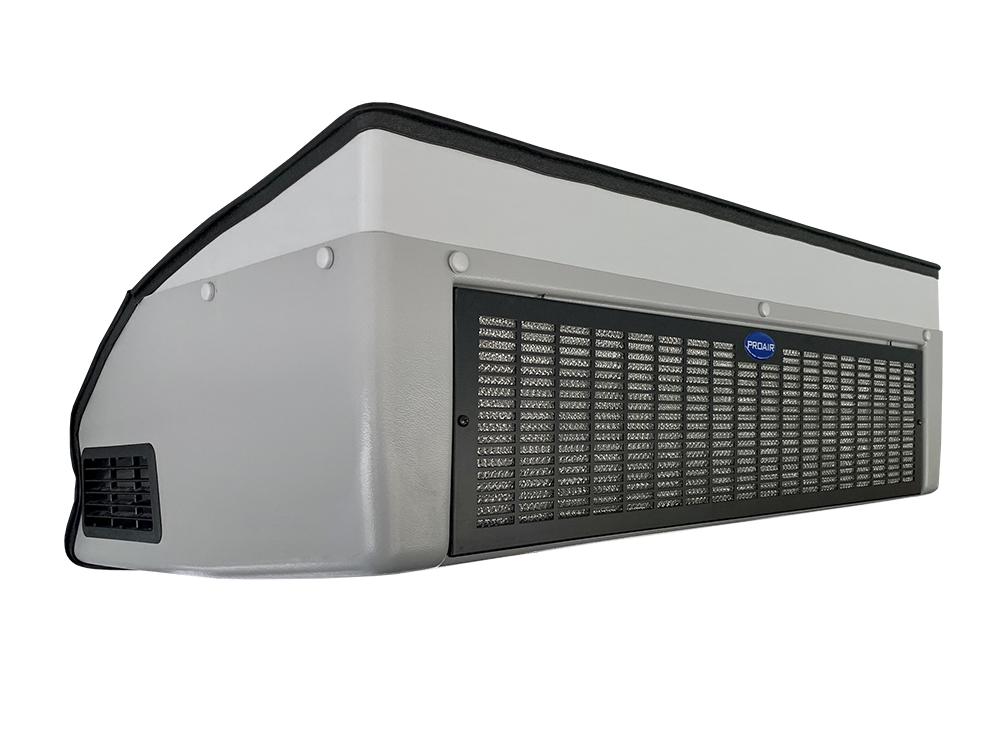 ProAir HEPA-6
HEPA Filter (Optional UVC Light)
This high-capacity product is ceiling-mounted on either side of the vehicle interior.
High-Capacity, 3.5" Thick, HEPA Filter
Dual Blower for Maximum Air Exchange
MERV 8 Pre-Filter to Protect the Long Life HEPA-6 Filter
Air Changes Per Hour (ACH)

12 ACH in 2,000 cu ft (Full-Size School Bus)
24 ACH in 1,000 cu ft
48 ACH in 500 cu ft