Total Decontamination System

Solutions for Vehicles, Facilities, Rooms, and Equipment
Heavy-Duty Commercial-Grade Design and Performance
Implementing the New Normal
Creative Bus Sales has expanded its services and expertise to meet the demand of our marketplace as it adapts to th
e "new normal" of operating safely during and beyond COVID-19. We have partnered with
AeroClave to bring you the latest in decontamination technology.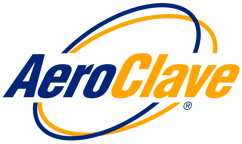 Creative Bus Sales is the exclusive distributor of AeroClave's Decontamination Systems for the bus/transit industry in the United States marketplace.
All AeroClave products are:
✔ Made in America
✔ Buy America Compliant
Why AeroClave?
AeroClave fogging, CIO2 systems ensure whole area decontamination utilizing a safe, EPA-approved disinfectant, coupled with fast turn-around times and ease-of use.
To get more information and pricing, submit the form or call us at 888.926.0620